Marketing and Customer Services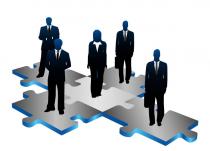 No organisation can succeed without customer satisfaction. We can help you to improve the level of service you provide to your customers, both strategically and operationally, so that you can adapt to changing customer demands and the changing business environment.
You may need an introduction to strategic marketing tools or skills development for those dealing with your customers. We will design a programme to meet your needs directly.
Areas that we offer include:
Customer service
Dealing with customers over the phone
Developing the marketing plan
Internal client service
Introduction to marketing
Strategic marketing
The value proposition